Prednisone for dogs can be lifesaving…but also problematic. Integrative veterinarian, Dr. Julie Buzby, answers 10 FAQs on prednisone for dogs to help you understand the uses, pros, and cons of this commonly prescribed drug. Learn the pluses and perils of prednisone for your pup.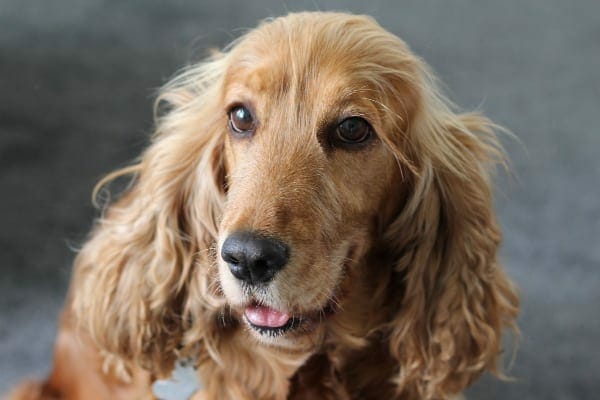 Prednisone isn't a bad word, but sometimes my clients treat it as such and understandably so. Prednisone takes a toll on the body. As an integrative veterinarian, my official position on prednisone is this: I hate it, but I've seen it save lives—including potentially my own.
It was a hard pill for me to swallow (pun intended) to take prednisone. But, I was on a downward spiral with respiratory disease and needed a powerful drug like prednisone to stop the inflammation. My doctor literally said, "I see no path for your healing that doesn't involve taking prednisone."
I used the medication. I experienced side effects, but I got better. So perhaps it's better said that I have a love-hate relationship with this drug.
I suspect that you might also have reservations about using this drug in your own canine companion. It's important to take a balanced approach and look at the facts. That's why I wanted to address these 10 FAQs about prednisone for dogs.
1. What is prednisone for dogs?
Prednisone is classified as a synthetic glucocorticoid. Essentially, it is a drug manufactured in a lab that will act like a naturally occurring hormone called cortisol.
Prednisone is converted into its active form, prednisolone, by the liver. It is also possible to synthesize prednisolone in a laboratory. In some cases. it may be prescribed instead of prednisone (and, incidentally, is the more commonly prescribed drug for cats.)
We will circle back to prednisone, but first we need to talk a bit about cortisol since it is the blueprint for prednisone. The adrenal glands (a pair of small glands that sit above the kidneys) make cortisol and release it into the body to perform its life-sustaining roles. Yes, you heard that right—life-sustaining. We need cortisol to survive, pure and simple. So it isn't all bad.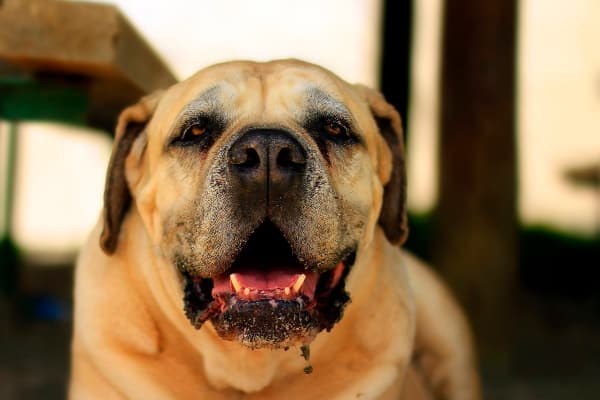 Ok, so what exactly is so life-sustaining about cortisol? If cortisol had a resumé, it would say:
Regulates the immune response so that it doesn't get out of control and cause more harm than good.
Helps the body maintain a state of "fight or flight" during times of stress.
Causes the body to break down glycogen to release stored glucose (fuel for the cells).
Stimulates the body to break down fats and proteins to make glucose for energy.
2. What is prednisone used for in dogs?
Using the functions of cortisol as a jumping off point, you may be able to figure out some of the reasons a vet might prescribe prednisone for your dog.
Prednisone as an anti-inflammatory drug
Prednisone can be a useful "rescue" drug for a dog that has severe inflammation. Skin inflammation from allergies is one example of this. In practice, we see patients who are 10 out of 10 itchy, on a scale of 1 to 10. Your vet may decide to use a short course of steroids to break that cycle and deliver relief while waiting for other allergy medications for dogs to kick in.
Vets also use it to reduce inflammation in the central nervous system (i.e brain and spinal cord). If a dog suffers head trauma and the brain is swelling, prednisone may be helpful. Non-steroidal anti-inflammatory drugs (NSAIDs) are becoming the drug of choice for intervertebral disc disease (IVDD) in dogs, but prednisone still has its place in some cases.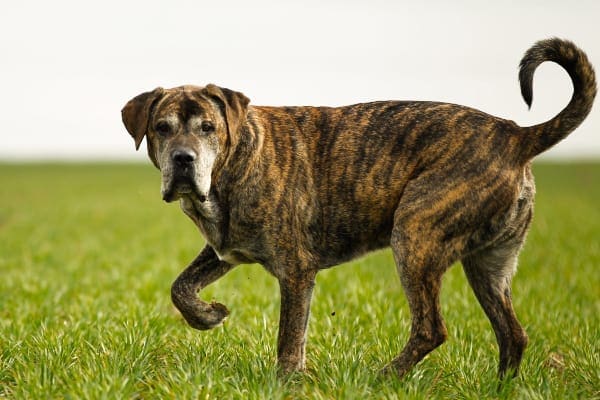 Prednisone for dogs with cancer
In vet school, we were all somewhat jokingly told, "No animal should die without the benefit of steroids." Our professors didn't mean that we should take the use of steroids lightly. Rather they were reminding us that steroids such as prednisone sometime improve the quality of life—or even save the life—of our patients. Prednisone truly can act as "the magic bullet."
Cancer is one of those situations. While inferior to other chemotherapy protocols, treatment with prednisone alone induces a short-term partial or complete remission in 50% of dogs with lymphoma. The same is true for approximately 20% of dogs with mast cell tumors.
Additionally, prednisone is sometimes used in palliative (comfort) care for dogs with cancer, in part because it can reduce inflammation and swelling around tumors. In dogs with brain tumors, this may give them several months of improved clinical signs. It can also help dogs with nasal tumors breathe easier and reduce coughing in dogs with tumors that have spread to the lungs. Additionally, prednisone may boost appetite and energy for dogs with cancer.
Disclaimer: When prednisone is administered to dogs with suspected cancer, it can make it more difficult to definitively diagnose the cancer. Also, prednisone can make other chemotherapy protocols less effective. For these reasons (and others we will discuss in a bit), please thoroughly discuss the implications of using prednisone as a cancer treatment with your vet.
To learn more about cancer in dogs, listen to my podcast : The Myths and Misconceptions of Cancer in Dogs with Dr. Sue, Cancer Vet
Prednisone as an immunosuppressive drug
Vets also use prednisone for autoimmune diseases—those where the immune system is attacking a dog's red blood cells, platelets, joints, skin, or other tissues. These are very serious diseases. When you need to calm down or suppress the immune system, steroids have a powerful ability to save the day.

One of my patients, a 9-year-old Wheaten Terrier, is currently on a course of prednisone for immune-mediated polyarthritis—painful inflammation in multiple joints. His symptoms were dramatically improved within a day or two of taking the medication, but we're now in the process of transitioning him to another drug for long-term management.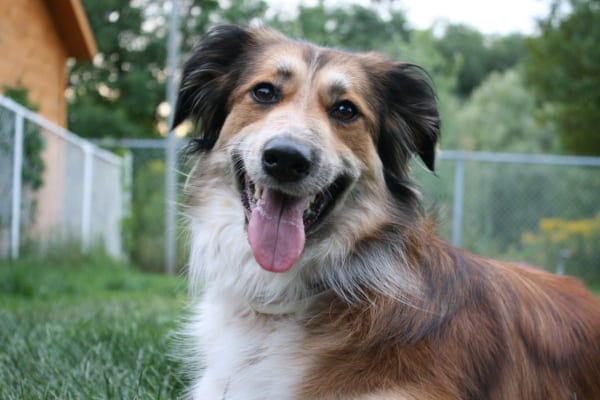 Prednisone in Addison's disease
If a dog's adrenal glands do not produce enough cortisol, he or she doesn't have the ability to withstand stress like a normal dog. This is what happens in dogs with Addison's disease. They may show vague symptoms like lethargy in dogs, vomiting, diarrhea, weight loss, or intermittent shaking.
Alternatively, some dogs suffer an acute crisis. They may vomit, have diarrhea, and sometimes collapse. Thus, dogs with Addison's disease take a little bit of prednisone every day for the rest of their lives. It mimics what the body should be doing for itself but can't. This is lifesaving for them.
Speaking of lifesaving, I was talking to a veterinary colleague about a case she had a couple of weeks ago. While she was in the middle of a routine spay, the dog started to do poorly under anesthesia. She administered fluids and all the drugs we usually give to help stabilize blood pressure under anesthesia. Nothing was working.
As a last ditch effort, she gave the dog intravenous steroids, and the dog turned around immediately. My colleague said she suspected after the fact that maybe the dog had undiagnosed Addison's disease. But whether or not that was the case, the bottom line is the steroids 1000% saved that dog's life.
All these sound like good things, right? So you might be wondering why prednisone gets such a bad rap. Well, it turns out prednisone has some really significant side effects—both in the short term and the long term.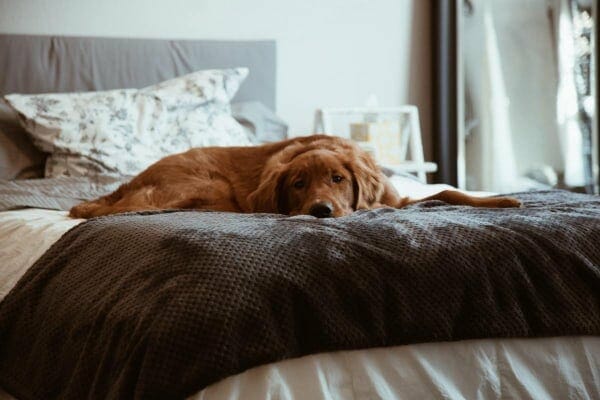 3. What are the short-term side effects of prednisone?
People who take prednisone sometimes report feeling weird, so it is understandable that they might worry the same will happen for their dear dogs. We can't take a poll to ask our dogs how they feel when they take prednisone. However, we don't think that happens for most dogs. While behavior changes are possible, they are rare.
The most common side effects of prednisone for dogs include:
Increased thirst
Panting
Increased appetite
Energy changes
Increased urination
Vomiting
Diarrhea or dark stool
4. Can prednisone and nonsteroidal anti-inflammatory (NSAID) drugs be given together?
If a dog is already taking an NSAID, say for arthritis pain, steroids are a big, emphatic "no!" Using those two drugs together carries a high likelihood of GI (gastrointestinal) ulceration and GI bleeding. As a side note, the answer to the question "Can I give my dog Advil?" is also a resounding "no."
Dogs who have a stomach ulcer may vomit. Sometimes the vomit contains red, fresh blood. Bleeding can also happen further down the GI tract in the intestines. As the blood gets digested and passed through the intestines, it turns into a black, sticky, tarry substance that shows up in the stool. The term for this is melena. If you notice any of these symptoms, contact your vet immediately.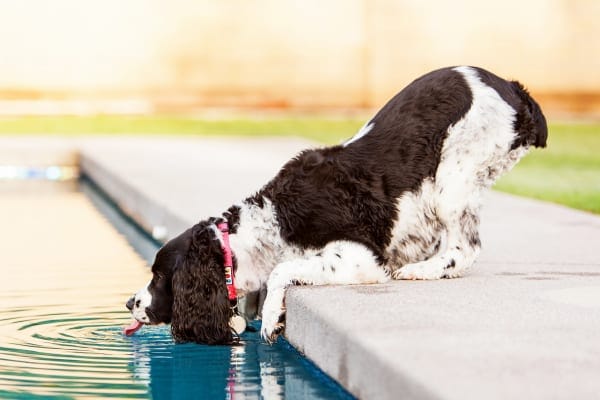 5. What are the side effects seen with long-term use of prednisone?
I think we can all agree that prednisone does have its place in veterinary medicine. Vets certainly use it, and for some dogs, it is quite literally a life saver. There are situations in which long-term use of prednisone is unavoidable. But for the most part, we try to avoid a "pred for life" prescription plan because it is risky.
Essentially, by giving prednisone long term, we can cause a form of Cushing's disease in dogs. It's called iatrogenic Cushing's disease. The term iatrogenic means we caused it ourselves, in this case, by giving too much prednisone. In contrast, when Cushing's disease occurs naturally, it is because the adrenal glands are producing high levels of cortisol on their own.
Dogs with iatrogenic or naturally occurring Cushing's Disease tend to have thin skin and a thin coat with areas of hair loss. They may have a potbellied appearance. Additionally, many of the short-term side effects in the list above also apply to dogs with Cushing's disease.
Other common side effects
The immunosuppressive and anti-inflammatory effects of prednisone, while helpful in managing some conditions, can also be problematic.
It is thought that up to 30% of dogs who are on long-term prednisone have an occult (undetected) urinary tract infection in dogs. Wound healing may also be decreased. Dogs taking long-term prednisone are more prone to fungal infections. They may also develop conditions like demodectic mange that we don't expect to see in adult dogs. Taking a course of steroids may also throw off a dog's thyroid function and cause liver enzyme elevations.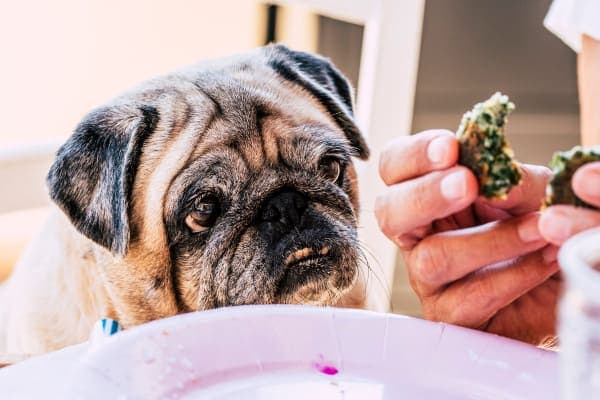 More seriously, prednisone can be the straw that breaks the camel's back for a pre-diabetic dog. These dogs are already barely keeping their blood glucose under control. Cortisol, and by extension prednisone, function to create more glucose, which may be enough to nudge a dog into full-blown diabetes. (Incidentally, the same is true in people.)
6. How long should a dog be on prednisone?
As we have established, long-term use of prednisone carries some pretty weighty risks. When I make the call to put a dog on prednisone, my goal is to get them off of it again ASAP. However, sometimes long-term use can't be avoided. Without it, the dog would die. For the most part though, there are other drugs or protocols veterinarians can use that let us decrease to the lowest effective prednisone dose.
7. Is it true that you have to taper the prednisone for dogs dosage rather than stopping cold turkey?
Sometimes we do a very short course of prednisone—maybe three to five days. Then a taper is probably not needed. Otherwise, and more classically, the prednisone dose starts out high, drops to a mid-range dose, then finally to a low dose, before stopping completely.
The reason for this lies with the adrenal glands. Since prednisone supplies an outside source of cortisol, the adrenal glands stop producing as much of the natural form. They says to themselves, "Oh, there's plenty of this hormone in the bloodstream. I don't need to be making any. Time to shut down." If this goes on long enough, the adrenal glands will actually atrophy, or shrink. We don't want this to happen.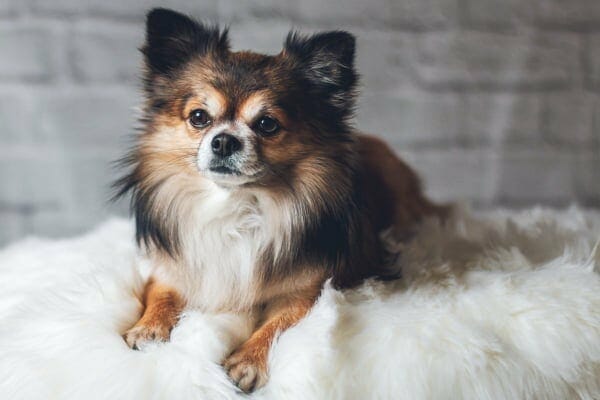 By tapering the prednisone, the blood levels will begin to fall gradually. This tells the adrenal glands, "Hey, wake up! Soon you are going to have to make all the cortisol for the body again. Time to kick up production!" That is really critical. Otherwise, you can induce an Addisonian crisis where the body's cortisol levels become dangerously low.
8. How are dogs on prednisone monitored?
Anytime I have a dog on a medication for a length of time, I want to keep a close eye on his or her bloodwork. For dogs on prednisone, this often means bloodwork to evaluate the kidneys, liver, and blood sugar.
I also want to track the status of whatever condition I am treating with the prednisone through recheck exams. This lets me taper as quickly as possible to that lowest effective dose. That way side effects are minimized and the adrenal glands stay functional, active, and happy.
9. How can I help my dog while he or she is taking prednisone?
Remember how I said that dogs on prednisone drink a lot of water and therefore need to urinate frequently? I remember when I had to put my own dog, Jacobean, on a short, three-day course of prednisone for a very painful condition called limber tail syndrome. It was the only time he every had an accident in the house. He looked mortified.
The moral of the story? Dogs on prednisone may need to go outside more often. Otherwise they—much to their chagrin—might accidentally urinate in the house. And even though this may be the case, never, ever restrict water intake.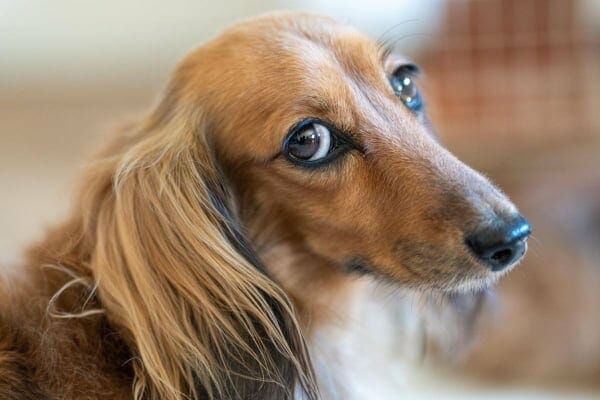 Prednisone also increases a dog's appetite, but that doesn't mean you should give in to those begging eyes. The four weight management tips I share in my article, How to Help a Dog Lose Weight (Without Losing Your Mind), may help prevent your dog from packing on the prednisone pounds.
10. What should I discuss with my vet if my dog is going to take prednisone?
As you can see by now, the decision to use prednisone should never be made lightly, but sometimes it is necessary and even lifesaving. The best advice I can give you is to have an open and honest conversation with your vet if you have concerns.
Listen carefully to the explanation of why prednisone is being used and ask questions as needed.
Find out how long your vet expects your dog to be on the prednisone and discuss the plan for tapering.
Review the side effects to monitor
Watch your pet for any side effects and report them to your veterinarian immediately. Also, keep him or her apprised of how your dog's condition is responding to the prednisone so dosage adjustments can be made if needed.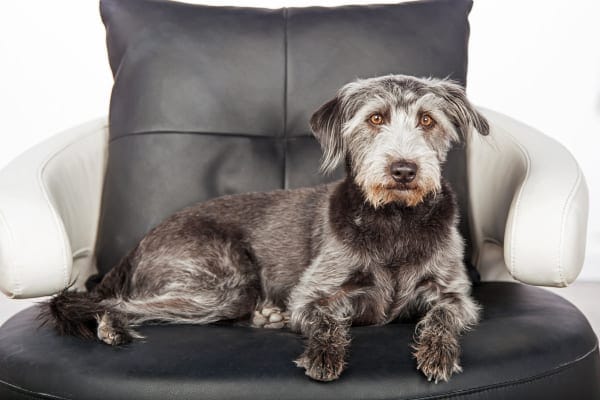 Parting thoughts on prednisone for dogs
As veterinarians, we love helping our patients. We also love helping our clients understand why we're doing what we're doing and how they can best help their pets. That's what we do.
Prednisone can have some really significant side effects. The body has to pay a price to take it. But sometimes it is necessary and even miraculous. That counts for something too. Therefore, I'm convinced that prednisone, when used judiciously, can actually be a part of our mission of helping dogs live happier, healthier lives.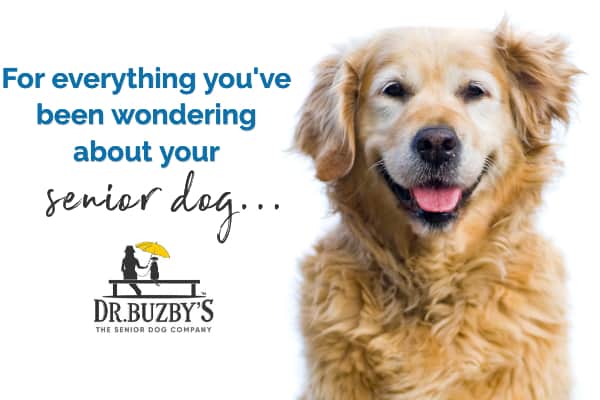 If your dog has taken prednisone, what advice about it would you give to others?
Please comment below. We can all benefit from the experiences of others.